FAQ
---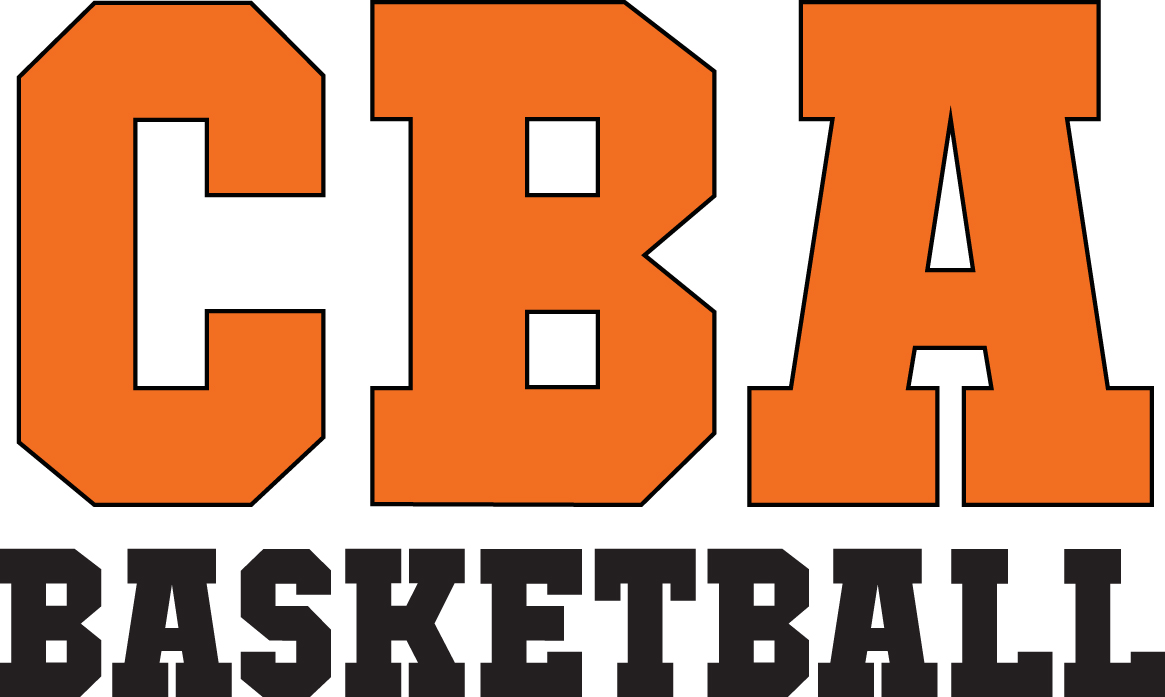 Overview and FAQs of the Calgary Basketball Academy
What you need to know about club basketball and the Calgary Basketball Academy
Club Mission - The Calgary Basketball Academy aspires to lead, develop and promote positive basketball experiences. We strive for excellence through Sportsmanship, Teamwork, Accountability and Responsibility.
Overview
Choosing a basketball club can be a tough decision. There are a variety of factors that need to be taken into account when a family decides what is best for their son or daughter.
Some of the top factors when selecting a basketball club are:
Cost
Value
Coaching
Schedule
Commitment & Programs
Keeping these factors in mind, the Calgary Basketball Academy (CBA) has put together some information for families to help make the right decisions for their sons and daughters.
Cost and Team Budget

:
100% of fees paid go to the team that the participating child plays on -CBA is proud of the fact that 100% of the fees that parents and guardians pay are invested in the teams that that their child plays on. No fees go towards funding other teams. As well, CBA does not provide free access to some players while requiring others to pay for their participation. The club does have a program designed to support players who cannot afford the cost of fees, but 100% of this funding support comes from third party sources and not from the fees from other teams. In addition, team budgets are accessible to any parents. CBA prides itself on being fully financially transparent with spring team budgets. This includes gym rentals, clothing costs, tournament fees, insurance, administration, website, teamsnap, league fees and coaches honorariums.
The fee to play CBA Spring 2021 is $700.00 + GST*. This fee has been lowered due to Covid restrictions.
CBA offers tremendous value to participating families. Along with full transparency of the team budgets, CBA is able to leverage better prices on gymnasium usage, clothing and other costs that occur to run a team due to the size of the club. In addition, no one from CBA takes a salary, so there is no over-head for employees, offices or other types of equipment.
Coaching:
CBA coaches have extensive University coaching experience - No club in Alberta has as many senior coaches with more university/college coaching experience than CBA. This includes experience at the NCAA, U Sport and CCAA levels. Being aware of what is required to play beyond high school is essential and CBA programming is based on having a clear understanding of what university/college coaches are looking for and how to set players up for a productive and enjoyable experience at the university/college level.
Former players make great coaches, and CBA has many of them coaching teams and programs in the club. However, these former players only become great if they attend classes, clinics, get certified through Canada Basketball and are being mentored by senior coaches. At CBA, younger coaches are trained and mentored throughout the season and are on the path to become certified through Canada Basketball.
CBA does not have coaches that head coach multiple teams. Each team has a dedicated coaching staff that is fully invested in one team. The club encourages any of our 50+ coaches to attend other team's practices and games, but our coaches are only head coaches of one team, not multiple teams. This is a key principle for CBA - focus and dedication to an individual team is imperative to team success and athlete satisfaction.
Schedule:
Teams, for the most part, have similar schedules. They will have team practices twice a week and an open gym or academy training on weekends. The game schedule depends on the age group of the team. Some teams will play in a league once a week along with 4 weekend tournaments while other teams will not play in a league and add 2-3 more weekend tournaments and/or exhibition games.
Commitment & Programs:
CBA does not require players/families to pay an annual fee to be part of the club. Players/families can pick and choose which programs fit best for their situation, although there is no denying that participating in more CBA programs will only help the chance of improving and having an even greater impact on community, club and school teams. The list of programs includes: Spring Club teams and training, Fall Skill Training, Junior High Elite Training in the fall and winter, High School Fall Prep League, Grade 4-6 Spring YYC House League, Spring Academy Skill Training and the Club 100 Shooting Program.
The club supports multi sport athletes due, in part, to the fact that long-term athletic development research states that younger players improve their athletic ability and enjoyment of sport in general by playing multiple sports. CBA supports this and understands that there are times that practices or games may be missed due to other commitments. There are no pro-rated fees for players that miss certain events, practices or games. Budgets are based on the amount of players on the teams.
FAQs
What are the age categories?
U11 (Born 2010)
U12 (Born 2009)
U13 (Born 2008)
U14 (Born 2007)
U15 (Born 2006)
U18 (Born 2005,2004,2003)* High School Division
CBA will usually have teams that consist of 10-11 players that are born in the same year. The club strongly believes that running a team with 12 or more players can be harmful to player development due to limited playing time for some players. Players normally play within their age group, however, from time to time, certain players with a higher skill level will be able to play on an older team. This decision is made by the club directors on a case-by-case basis.
How many players try-out?
This changes each year. In the past CBA has had as many as 100 players in a particular age category competing for 22 spots and as low as 25 players in certain age categories competing for 22 spots.
Do all teams travel?
Travel will be extremely limited and may not take place until all restrictions for travel have been lifted
When does the season start?
Practices will start the first week of April and run until the end of June for most ages. Most teams attend a Canada Day tournament on July long weekend, with some teams traveling to Edmonton while others go to Vancouver. The teams make the decision on tournament selection. The U11 teams will end in the middle of June. Some of the older, more competitive teams may extend their season into the first two weeks of July for additional tournaments. If teams decide to do this, then a cash call would take place.
What if I've never played basketball before?
CBA offers several camps and training programs year round including the Fall Training Camp, End of Summer Camp and our Winter Camp in January. These programs provide an ideal opportunity to sharpen basketball skills. In addition, Calgary Minor Basketball Association offers players from all skill levels to participate in basketball from September to March. At CMBA, all players make a team.

The club would never suggest players not tryout due to concern about not making a team. Each year players who have been cut the previous year end up making a team. However, our leadership group are parents as well, and it helps to manage expectations when attending our tryouts. Ideally, the club would not cut any players, but due to facility and coaching limitations, there is only room for so many teams.
CBA camps are open to all players whether they are just starting to play basketball or have been playing for years. All players are encouraged to come and try out, but it is important to keep in mind that CBA is a competitive club.
Why should I choose CBA instead of another club?
Based on extensive knowledge of the Calgary Basketball community, the coaches and board of directors of CBA feel the club has an educated opinion of the basketball landscape. CBA chooses not to inform people as to why families shouldn't join another club. Rather, the club focuses on why CBA is a good option for many. The reality is, CBA may not be for everyone. Other clubs may be a better fit for a variety of reasons (location, travel, friends, skill level etc.) Some of the key questions every family should ask when joining a basketball club are:

What are the up front and possible additional costs?
What do we get in return?
Who is coaching my son/daughter and what are their credentials?
Is our head coach coaching other teams?
What is their coaching philosophy?
How many players do you keep on each team?
Is the skill level on the team comparable to my son or daughters abilities?
Where do my son/daughters fees get allocated? (Do my fees go towards other teams?)
If my son/daughter is offered a spot, what are your playing time guidelines?
What are the time commitments for the season?

CBA is able to answer these questions as should all basketball clubs. Once families have done their homework, they can make an educated decision on what is the best fit. CBA leadership is happy to make recommendations if for some reason CBA is not the right fit.
If my son or daughter has not been to a CBA camp or training session can they still make a team?
Yes. Every year the club takes on brand new players. Like every team, coaches select players based on a variety of reasons including skill level, personality, attitude, hard work etc. Is there an advantage to players who have been at our camps or that have been with us in the past? Yes, as CBA coaches will know what they are capable of compared to new players. However, if a player shows up to a CBA try-out and clearly exhibits the traits of a player that the coach is looking for, they are invited to join a team. The club adds new players every year.
What is CBA's philosophy on winning over development?
CBA players are competitive and compete every time they are on the court, but that is an expectation in our basketball club. Every year some of CBA's top teams play up in age in order that teams get stronger competition. The club is proud of team accomplishments but the program understands that part of player development means playing teams with higher skill level.