Ava Regier - Signed Grant Macewan University
---
---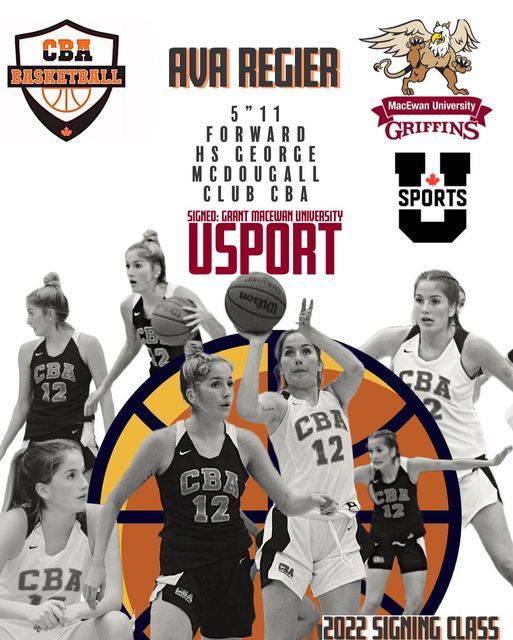 ---
Ava Regier: 3 year CBA member joining us when she was in grade 10. Ava showed up at CBA tryouts and injured and unable to display her skills. Even though she had the skills to be on our top team, due to the injury, we had no choice out to place her on team 2. With a smile and determination like no other, she embraced that role and when she was healthy quickly showed everyone where she belonged.
A graduating senior forward with George McDougall HS. Music is a big part of her life and she is an elite level band student.

Great inside/outside game, she is a tireless worker. Fast forward to her Grade 12 year where she suffered an ACL injury.

Undeterred, with hard work and determination she has made her way back on the court and earned a spot at Grant MacEwan and playing for the Griffiths for the 2022/23 season.

Also it is important to note this spring while she has been training for the next level, she also volunteered to give back to the CBA program by helping coach one of our younger teams.