Andrijana Bokan - Signed Ambros University
---
---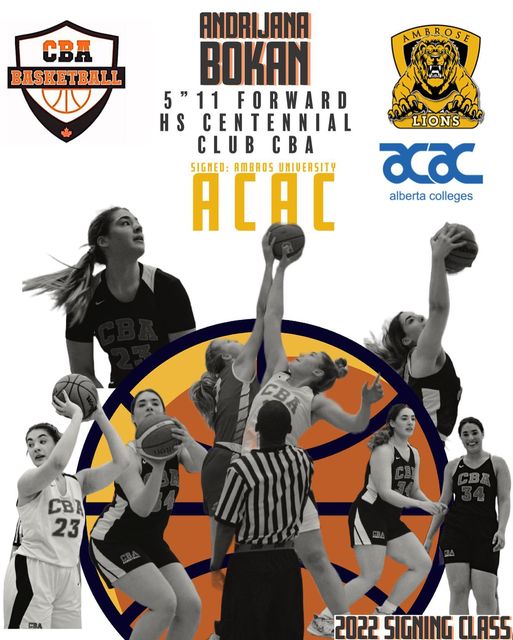 ---
Andrijana Bokan: "Dr. Dre". 3 year CBA member. Dre first walked into the CBA gym in September of her a grade 10 year.
She is a graduating senior post player with Centennial High School. In addition to showcasing highlight-reel blocked shots and tough finishes in the lane, her one-handed scoop passes invoke memories of Drazen Petrovic, in addition to driving her coaches crazy.
Dre can constantly be counted on to control the paint and always have her teammates back. She the enforcer everyone wants on her team.
She will be attending Ambrose University and playing for the Lions for the 2022/23 season