Gabby Power - Signed Lethbridge College
---
---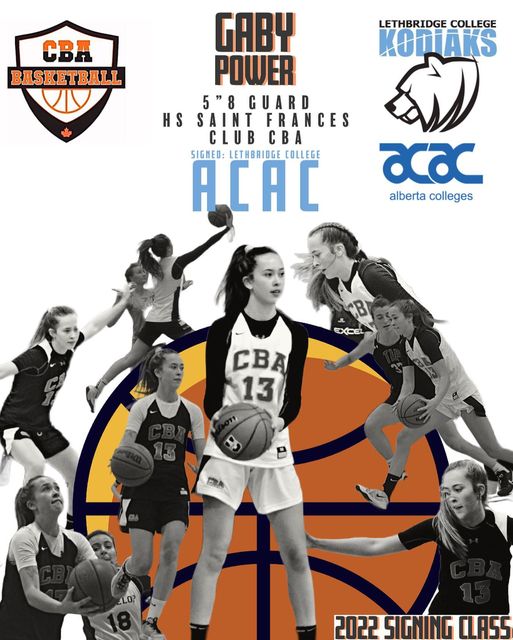 ---
Gabby Power: "Chips" is a 6 year CBA member. Graduating senior guard at St. Francis High School
Little highlight from her 6 years with us, a little "Birthday bank" 3pt shot to secure our CBA Cobra 9 semi-final game Where they later went on to win the 2019 city club championship.
Length and athleticism on the scouting report, and her ability to hit timely 3's has been clutch for her teams on past.
Powers will be attending Lethbridge College and playing for the Kodiaks for the 2022/23 season.