Reece Hall - Signed University of Alberta
---
---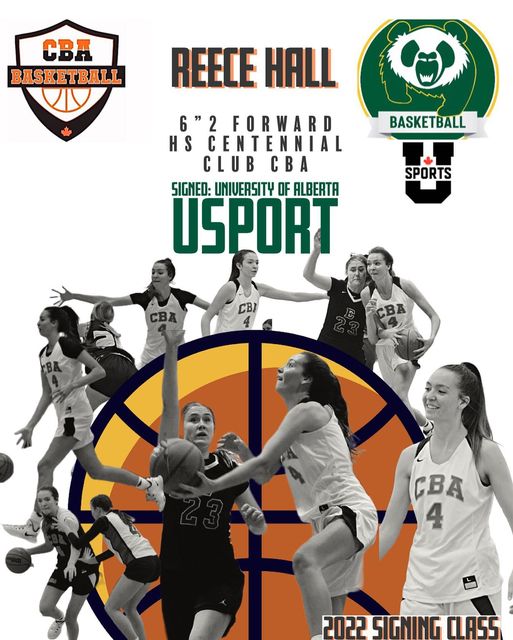 ---
Reece Hall: 2 year CBA member, and currently and Graduate at Centennial High School. An original member at Foundations basketball club, Reece came to CBA and we were blessed to be a small part of her basketball career these past two years.
Great length, high IQ and a soft touch around the rim defines Reece.
Besides having numerous options to play volleyball at the next level, she has decided to focus on hoops and we have been very fortunate to have her join us at CBA.
Attending the University of Alberta and playing for the Pandas for the 2022/23 season.