Alberta Club Provincial Championships
---
---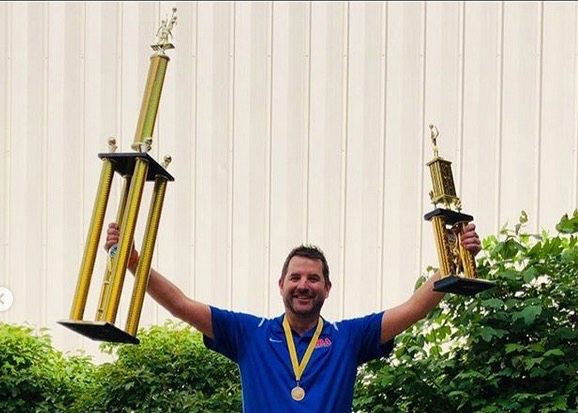 The Alberta Club Provincial Championships took place last weekend. The very best club teams in our province attended with over 200 teams.
CBA entered 19 teams and 5 of those teams were entered in the "Gold" division and contended for the honor of being crowned the Club Provincial Champions.
U13 Girls Division: our CBA U13 top team have been preparing for this all season. They played U15 all year to help them get ready. Entering the tournament with confidence, this team dominated the competition from start to finish. Winning in the final by 40 + points. Things will be a bit different next week when they head to Las Vegas.
U13 Boys Division: our CMBA Champions, U13 Black, picked up where they left off by going 4-0 before entering the final game. What was even more exciting is our other U13 boys team, CBA White, met them in the final. These two teams had a hard fought battle but our "Black" team edged them out and winning the entire tournament and claiming the championship.
U15 Girls Division: with both our U14 and U15 girls healthy and in attendance, both teams battled. Our U15 girls swept through the round robin going 4-0. Our U14 battled hard but came up short by 3 points on the semi final to a tough Edmonton Grads team. The Grads and the CBA U15 team met in the final. Our girls led from start to finish and captured the Provincial championship.
High School Boys Division: our boys had a battle all weekend. Going 3-0 in the round robin division they faced a talented and strong CYDC team. This game went back and forth all game long. As the game proceeded, the gym got busier and busier. With less then 30 seconds the court was packed full of fans from all over the Saville Center. This game had both teams with the opportunity to win with less then 10 seconds left. This game went into overtime and in the end CBA pulled out the win. They advanced to the final and won by 30.
The CBA nation is so proud of the program. Winning 4 out of 5 Provincial championships it has shown how far we we've come.
We credit our talented and decorated coaching staff. We take pride in our coaches and the values and goals they have.
CBA Boys U18 White
CBA Boys U13 White and Black